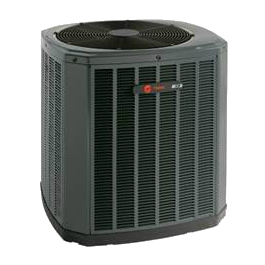 More speed, more comfort
This system gives you comfort by running at the speed your home needs to stay comfortable. This allows the variable speed compressor, outdoor fan, and indoor fan to vary their speed as the temperature outside changes, slowing down or speeding up gradually when needed.
The dual fuel advantage
Pair your furnace with a heat pump to enjoy the benefits of a hybrid system. Your heat pump heats your home for most of the year, and your oil furnace steps in when the weather gets too cold. Together, they offer you reliable comfort that could lower your energy costs.
Link thermostat connectivity
The XV17 can connect to our Link thermostat. Your system will automatically charge, configure and calibrate for optimal performance through the lifetime of your products.
See other Heat Pumps